Nitrous oxide gas has many names, like happy gas, laughing gas, and inhalation sedation. Its main purpose is to sedate patients for a short time during dental services. At DentalWorks - Louisville - Cedar Springs in Louisville, KY, our dentists use this odorless gas to remove any anxiety or discomfort for the patient during a service and to help them remain calm. Our dentists may shift the dose of nitrous oxide gas delivered to the patient. Since nitrous oxide is a conscious sedation option, the patient does not go to sleep, although they will feel more relaxed. The patient will be responsive enough to listen to our dentists and follow any instructions during the service.
Reviews
"As always the staff is extremely friendly, professional and delivers great customer service."
- T.F. /
Google /
Apr 12, 2019
"I had my semi-annual cleaning and checkup with DentalWorks Louisville Cedar Springs Family this week. As always, it was an excellent experience. Dr. Natalie Stelzer DDS, is an excellent option if you've got a job that doesn't provide much flexibility in terms of start times or time off, since they have appointments starting at 8:00 a.m. The staff is great at what they do and are super friendly, too."
- O. /
Google /
Apr 11, 2019
"Best Dentist that I've ever been to, definitely 5 stars ! The staff are excellent! Always smiling, laughing with other staff members. They all get along so well. Always makes me feel welcomed. I love the hours, I live 1 hour away and wouldn't go anywhere else ."
- G.D. /
Google /
Apr 05, 2019
"Knowledgeable, friendly and caring staff. Would highly recommend them to everyone!"
- L.M. /
Google /
Apr 05, 2019
"Dr. Brown was very professional! Also, Joy was great assisting Dr. Brown and filled two fillings with no further problems. Overall, great experience."
- C.S. /
Google /
Apr 02, 2019
Previous
Next
Oxygen is generally combined with the nitrous oxide gas for better results. Our dentists will begin the nitrous oxide by putting a mask over the patient's mouth and nose that will be inhaled as the patient breathes as usual. The patient will begin to feel groggy soon as the gas takes effect. The patient will then begin to get a tingling sensation (generally in the limbs) or a warm, vibrating feeling spreading through the body. At its greatest level, the gas will make the patient get a sense of euphoria and let our dentists to finish the service without any anxiety to the patient. The sedation gas can be used as much as needed, plus it can be switched on and off by our dentists to meet the patient's needs.
When the nitrous oxide is off, the gas will exit the patient's system in a short time. The patient should have no lasting effects and they can leave home at the end of the service. There are typically no negative side effects associated with nitrous oxide gas after sedation, although on occasion patients will have temporary nausea. To prevent nausea, the patient should eat solid food before their service at DentalWorks - Louisville - Cedar Springs.
The insurance coverage of gas sedation will differ depending on the reasons for use. When sedation is necessary for a dental service, it is typically covered at least in part by the patient's insurance policy. If the nitrous oxide sedation is chosen by the patient for fear or anxiety, the insurance policy may not cover any of the bill for sedation. The front office of DentalWorks - Louisville - Cedar Springs in Louisville, KY will communicate with the patient's insurance company to calculate their coverage and personal expenses. DentalWorks - Louisville - Cedar Springs accepts many methods of payment and will help to connect patients to medical financing plans.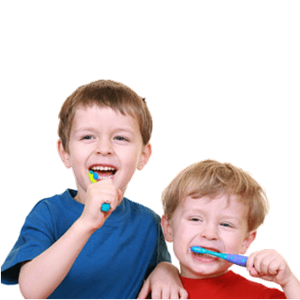 When you contact us for a procedure or consultation, please ask about nitrous oxide sedation techniques for your trip to DentalWorks - Louisville - Cedar Springs in Louisville, KY. Whether it is a routine professional cleaning or a more complex service, our dentists can review your sedation options and answer any questions you may have about nitrous oxide gas. Please contact DentalWorks - Louisville - Cedar Springs as soon as possible to schedule your consultation to learn more about your sedation options.
Related Procedures